YOU DECIDE THE FRESHNESS OF THE MASK
It is a type of freshly mixed rose water-infused mask, with grape seed ampoule powder and pure rose tonic in separate bottles. It preserves freshness until activated by mixing. This ensures that the ingredients stay incredibly fresh, and retain their maximum capacity to balance, nourish and boost the skin without chemical preservatives needed as opposed to liquid-based masks! 
Gives intense repair, promotes radiant, fades acne scars, and smoothes pores in 1 treatment.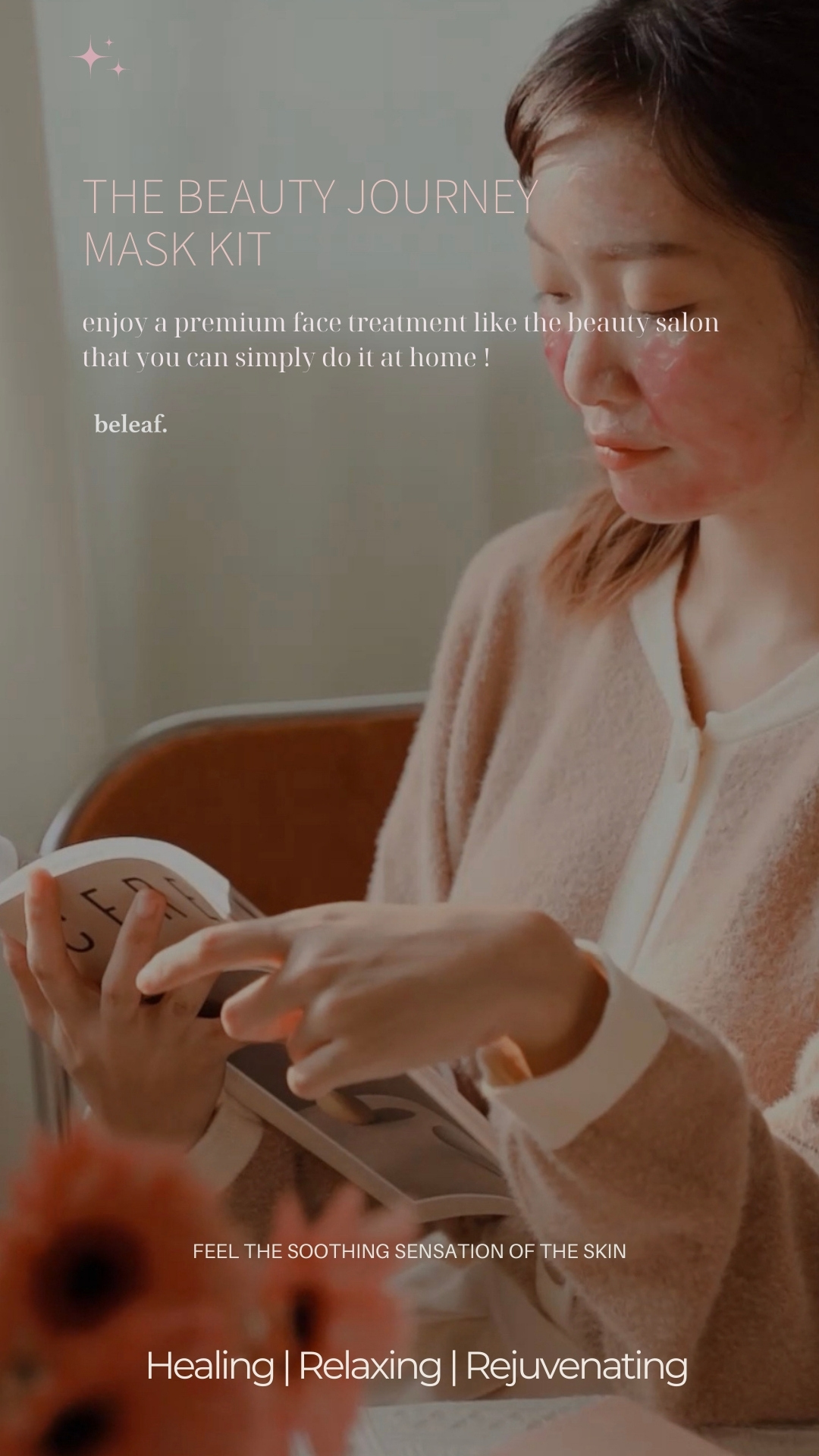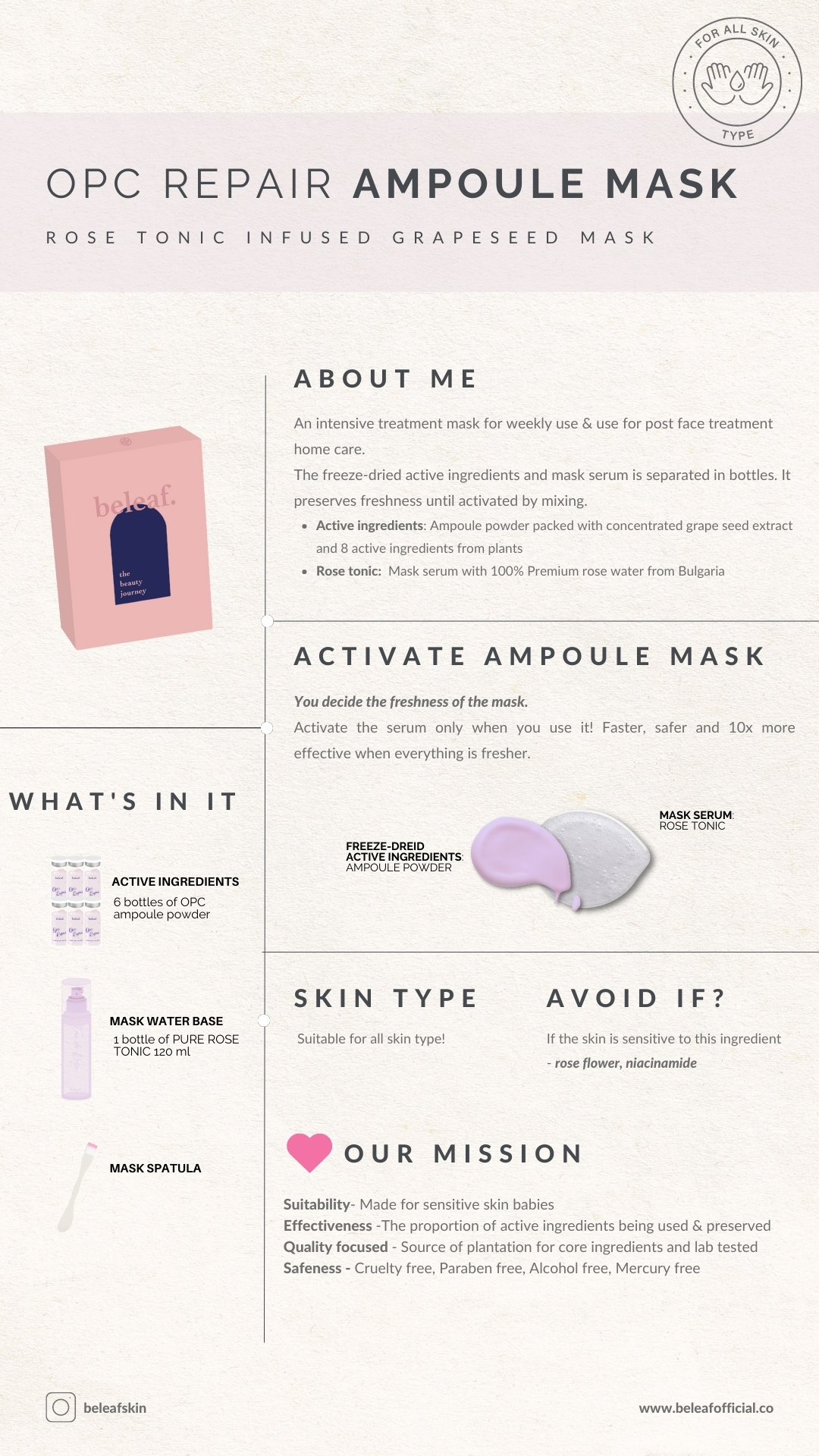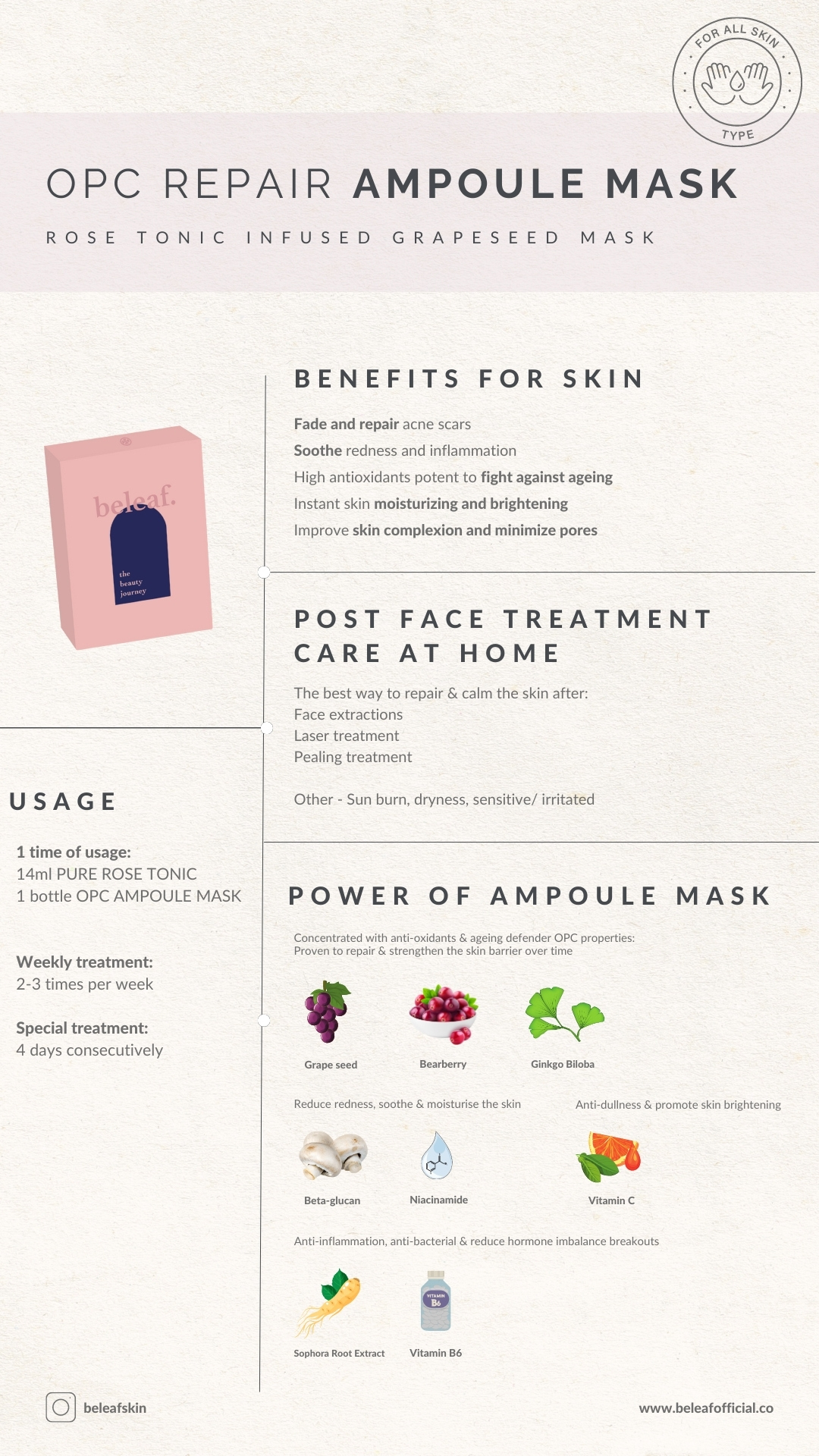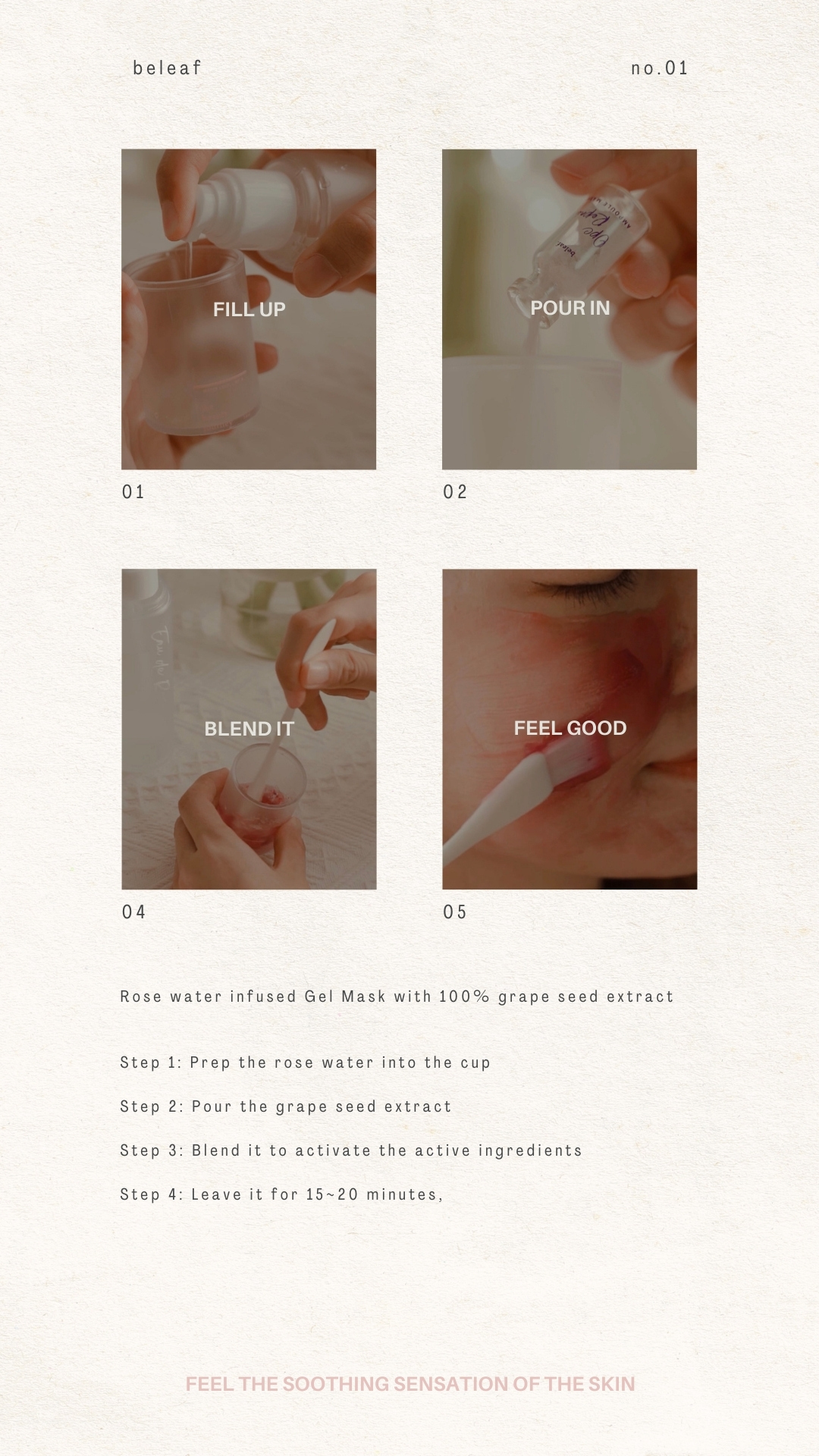 / THE KEY BENEFITS
Ampoule powder made from 11 active ingredients from plants
Fade and repair acne scars
Soothe redness and inflammation
High antioxidants potent to fight against anti-aging
Instant skin moisturizing and brightening 
Improve skin complexion and minimize pores
No preservatives, no alcohol, and harmful addictions
/ SUGGESTED TREATMENT
2 boxes for 1 treatment care.
4 boxes for obvious results.
/ INGREDIENTS

Water-based mixer [Pure Rose Tonic]:
100% Purest Damascena rose water from Bulgaria for the ultimate glowing and rejuvenated skin. It has cooling, soothing properties which can reduce inflammation and regulate imbalances of the skin within 15 minutes of mask treatment.
Ampoule powder: 
4 main ingredients 
Grape seed extract | Hydrolyzed proanthocyanidins
Grape seed extract contains powerful antioxidants properties like proanthocyanidins and resveratrol. It repairs the skin barrier, reduces redness and swelling, relieves acne problems, and prevents signs of aging. It also provides protection, eliminates free radicals, and reduces skin problems that continue to recur and worsen due to external influences.
Mushroom extract | Beta-glucan
Beta-glucan is an excellent ingredient for improving the look of redness and other signs of sensitive skin. It retains moisture 30% better than hyaluronic acid and improves skin elasticity and skin barrier recovery! 
Glucose extract | Acetyl Glucosamine
Acetyl glucosamine is a skin-replenishing agent that helps to reduce signs of aging and dehydration. It penetrates deeper into the skin to boost hyaluronic acid production and reduce skin inflammation. 
Niacinamide
Niacinamide reduces skin inflammation, minimizes pore appearance, and regulates oil. It helps to break down the formation of dark spots and fade acne scars.
Acne-care ingredients:

Sophora Angustifolia
Effective in anti-acne, anti-inflammatory, and anti-bacterial for the skin.
Ginkgo Biloba
Perfect for antioxidant protection and skin-soothing effect.

Vitamin B6
Retain skin moisture and help to diminish the effects of acne breakouts due to hormonal imbalance.
Capryloyl glycine
Anti-bacterial and controls excessive secretion of sebum